We created the Extellio platform to spark insight. So it has a lot of cool features that make it easier for you to examine your data on a deeper level, revealing exactly what you need to know about your users.
Automated reports
You can set Extellio to create regular PDF reports that are automatically delivered to your (or anyone else's) inbox. It's perfect if you want to share progress updates with people who don't have the time to log into Extellio. Automated reports are also ideal for spreading results and data throughout your organization. Reports can be created weekly, monthly, quarterly, or yearly for all respondents or specific segments . Accounts with Standard Insights or Deep Insights licensing have unlimited automated reports.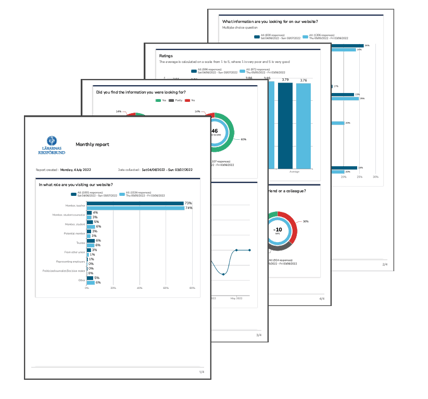 Complex segmentation
Data segmentation — dividing and grouping your data in different parameters — is an essential tool for anyone that wants to make data-driven decisions. We allow you to segment data in Extellio any way you want. Organize your user data by categorizing free-text comments visited URLs, campaigns, devices, and much more.
Cross-tabulations
A cross-tabulation analyzes the relationship between two different variables, or to speak clearly, results from two questions. Cross-tabulate Role and Success-score to find out what roles struggle more to succeed on your website.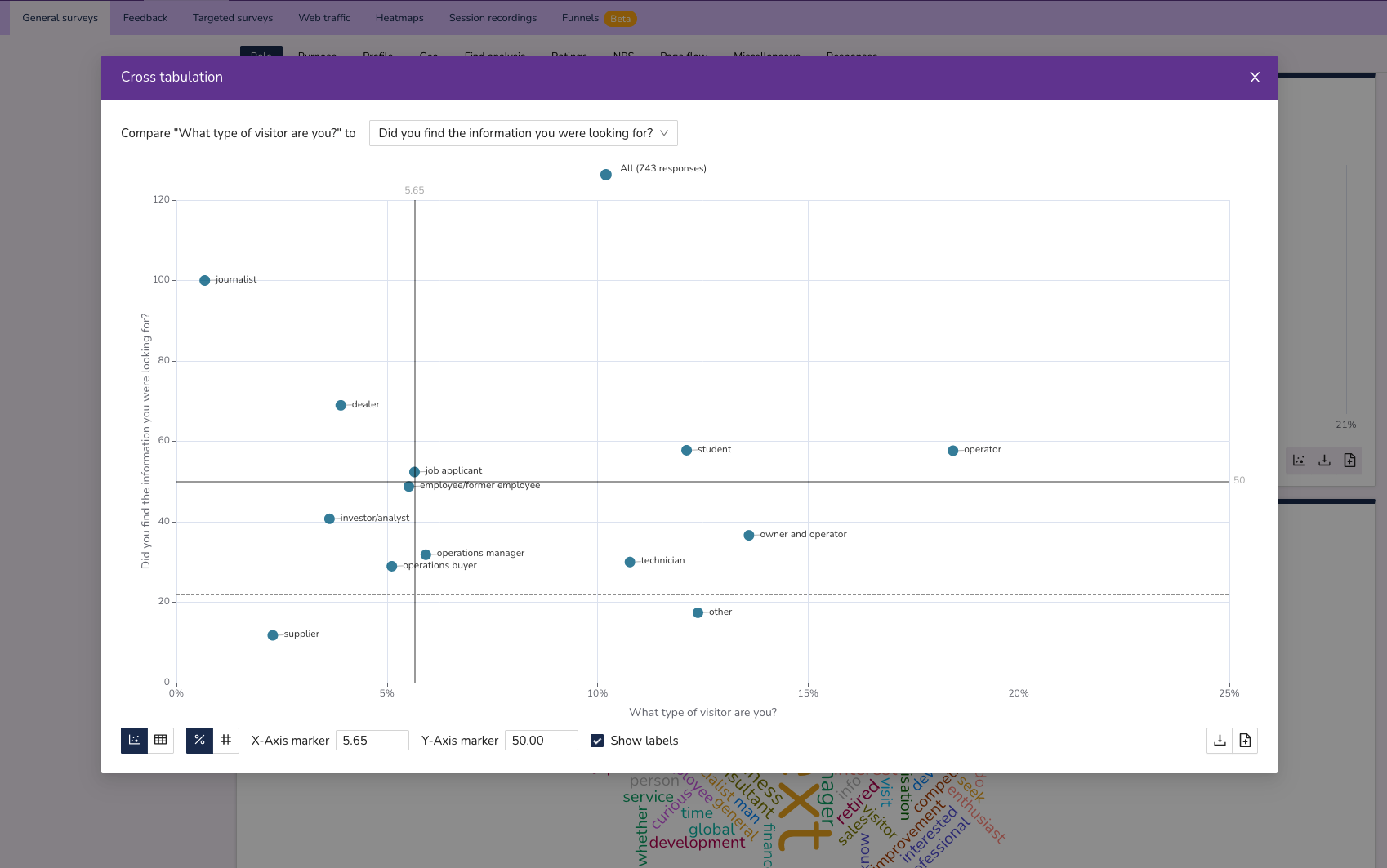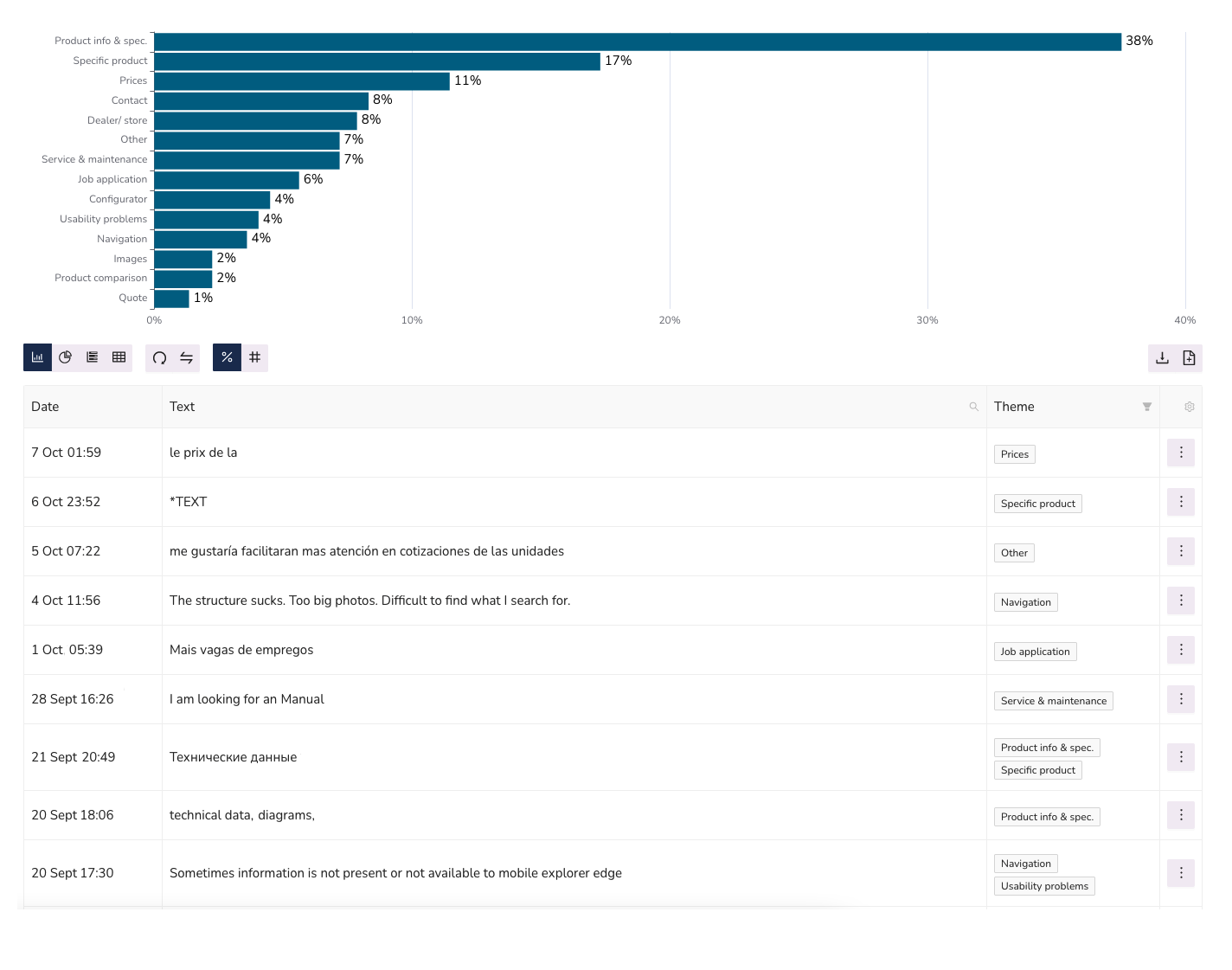 Free-text comment grouping
With our platform, you can categorize free-text comments to survey questions into different themes. It's a much more efficient way to interpret results with a high number of respondents. So even if your survey receives 400+ free-text comments, you'll be able to get an overview of what they're saying as quickly as possible. Plus, when that data is categorized, you can then create user segments based on the themes for even more in-depth analysis!
Multidimensional funnels
Like other platforms, you have the ability to add funnels to your web analytics data to see, among other things, conversion rates. But on Extellio you can also create funnels that include both analytics and survey data.
For example, you can create a funnel that shows:
How many of your visitors that said they were potential customers (survey data)
made a purchase (analytics data),
... and felt like they succeeded (survey data)